Reviews and Endorsements
The Trail Atlas of Michigan is endorsed by major organizations throughout Michigan including the Rails to Trails Conservancy, North Country Trail Association, Michigan Mountain Biking Association, MDOT, Top of Michigan Trails Council, Grand Rapids Press, Detroit Free Press, Ann Arbor Press and several conservancy organizations.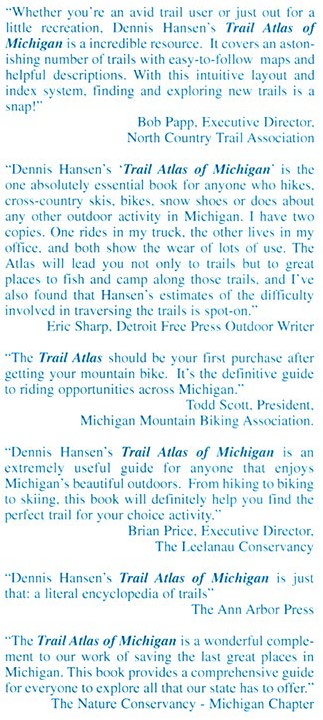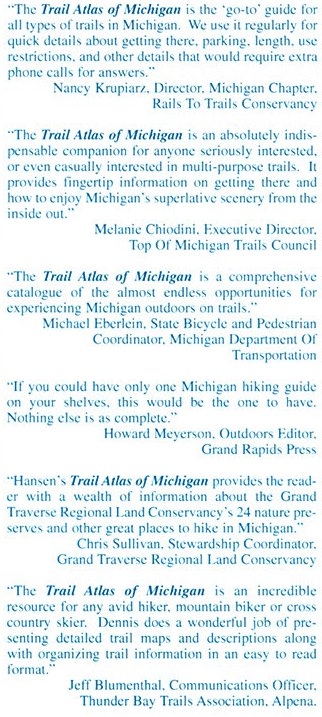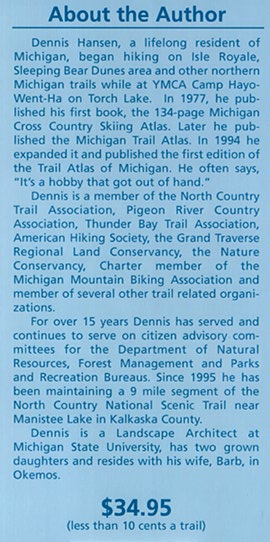 The undisputed non-motorized trail authority for Michigan since 1977. The author's 25th anniversary of writing guides for Michigan's non-motorized trail network.

The Trail Atlas of Michigan is sold in bookstores, bike shops and outdoor stores throughout Michigan.

THIRD EDITION

Hansen Publishing Company
1801 Birchwood Drive
Okemos, Michigan 48864

Third Edition
$34.95