Trails and Maps
Every trail entry includes quick recognition symbols at the top of each page to easily identify the permitted uses of the trail. Included in the trail entry are at least one map (often more), addresses, phone no's, web sites, trail head directions, complete trail descriptions, difficulty ratings, general trail information and much more.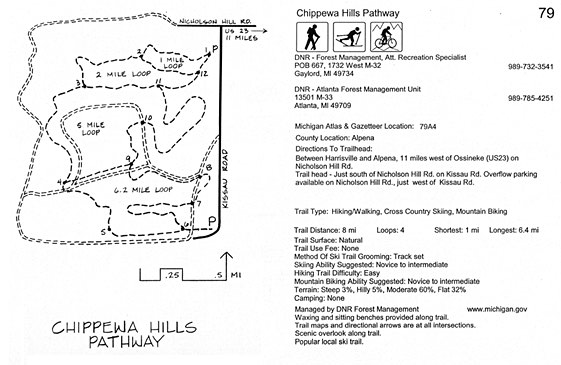 For quick reference, at the top of each text page are symbols representing each activity. From left to right are Hiking, Cross country skiing, Mountain Biking, Road Biking, Nature trail, In-line skating and Barrier free trail. Also note that this trail is proposed. Throughout the Atlas there are trails that are in various stage planning and development.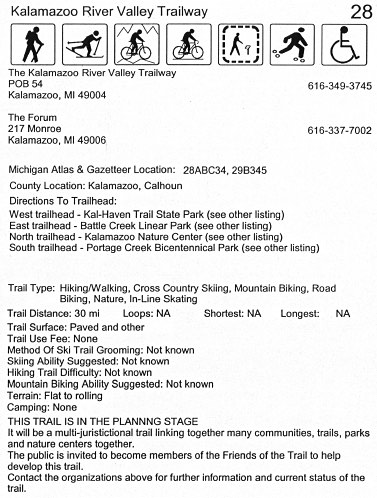 The Atlas uses the DeLorme grid system to quickly find trails in any part of the state. The bold number in the top right comer of the text portion of the page is also one of the grid numbers shown on the map above.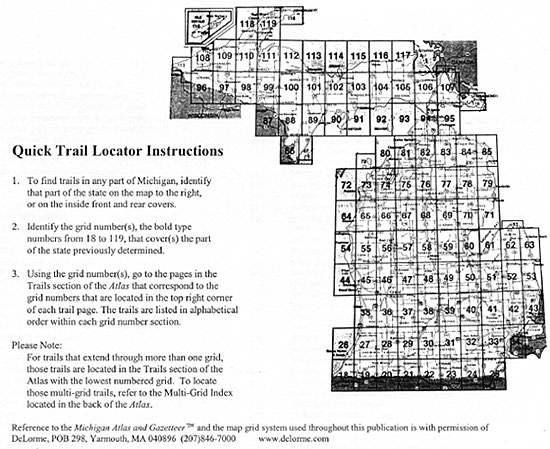 New with this edition there is a Multi-Grid Index. For trails that pass through more than one grid, the trail is located in the Atlas in the section with the lowest number. For those who wish to find trails in a specific part of the state, this index will assist in finding trails that are located in a section of the Atlas with a lower grid number but pass through a grid with a higher number.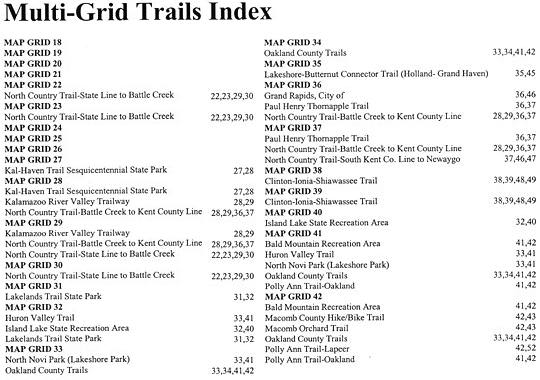 The undisputed non-motorized trail authority for Michigan since 1977. The author's 25th anniversary of writing guides for Michigan's non-motorized trail network.

The Trail Atlas of Michigan is sold in bookstores, bike shops and outdoor stores throughout Michigan.

THIRD EDITION

Hansen Publishing Company
1801 Birchwood Drive
Okemos, Michigan 48864

Third Edition
$34.95